Learn how collaborating  with New Tech Network improves outcomes for every student through school transformation and high-quality project-based learning.
Access New Tech Network Resources
Examine resources and tools designed specifically for district and school leaders and teachers to support school transformation.
Explore Stories of School Success
Learn about schools implementing the New Tech Network Model to further students' access to meaningful learning environments.
Learn about how districts working with New Tech Network are creating scalable and sustainable school transformation for every student.
Explore our free, self-paced courses to explore deeper learning through the NTN Model.
Learn About New Tech Network Services
Learn how New Tech Network provides differentiated products and services to guide schools and districts to achieve lasting change and ongoing improvement.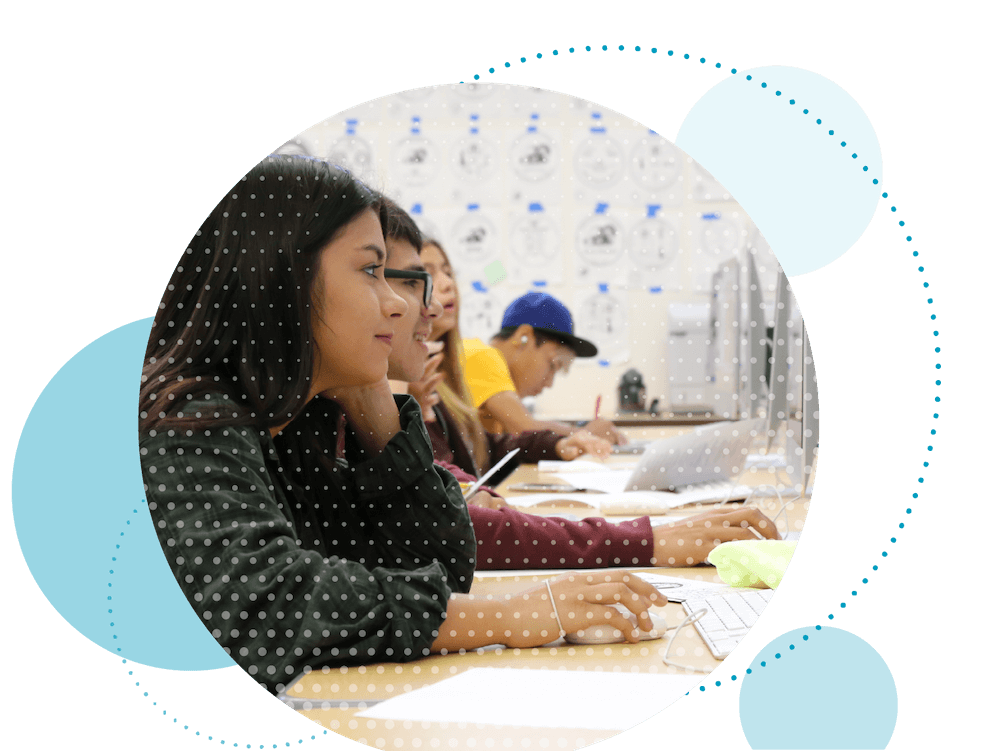 Sign Up for the NTN Newsletter