Working at New Tech Network
Learn more about finding your career path at New Tech Network
Come Join New Tech Network!
New Tech Network is a diverse community dedicated to whole school transformation. We are a people-first organization with an explicit focus on anti-racism, equity, and inclusion. As a virtual organization we connect, coordinate, and collaborate for the best outcomes for the educators we serve in our network. We enjoy a flexible, remote work environment with staff located in 22 states and while we are individually passionate about our roles, we are collectively aligned and intentional in living into our Community Guiding Principles of Care, Belong. And Thrive. We regularly hold virtual and in-person gatherings, and have implemented numerous practices to deepen our sense of community.
Community Guiding Principles
Our aim is to deliberately build and strengthen our culture so that each member of our organization feels connected to each other and to our mission. We value diversity in all forms. To this end, NTN's Internal Community Guiding Principles serve to create a shared organizational experience for each of us to strive towards.
Work at a New Tech Network School
Explore current career openings at schools across our network and work to advance deeper learning, improved learning outcomes, and college and career-readiness for each and every student.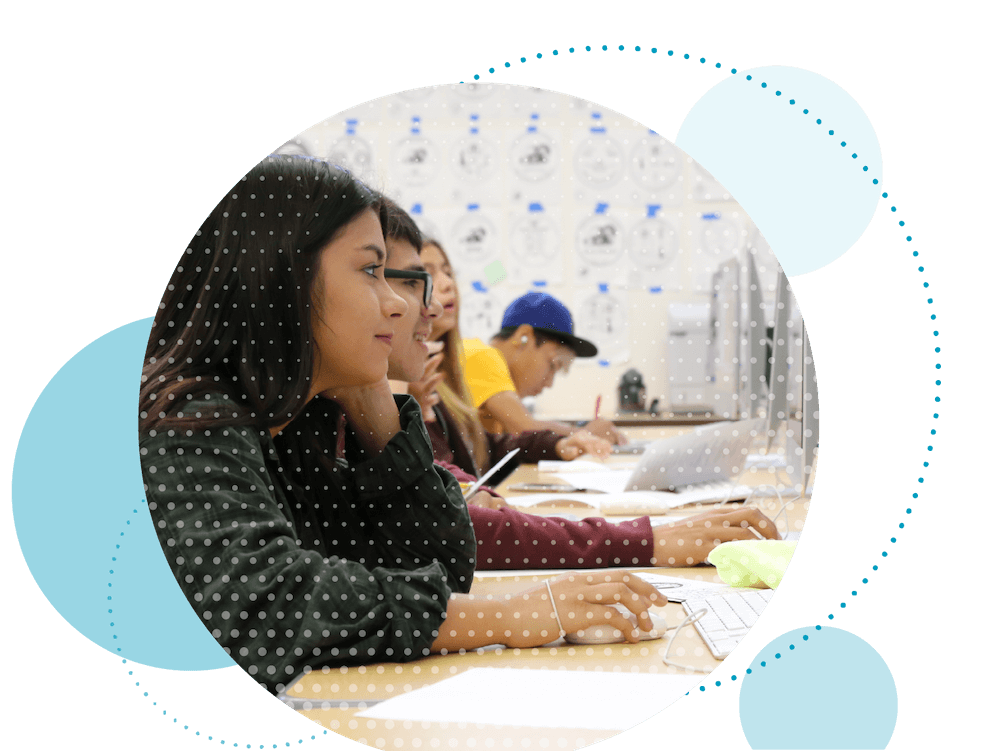 Sign Up for the NTN Newsletter