Owensboro Innovation Academy
A key benefit of the New Tech Network Model is that it grows with the unique needs of a school ecosystem. Owensboro Innovation Academy (OIA), a public high school academy in the Owensboro Public Schools district in Owensboro, Kentucky, and alumni NTN school, has done just that. OIA implemented the NTN Model in 2015, and has since developed a customized school culture and robust community partnership program that benefits its students and the community.
"It's almost like a triangle," said OIA Principal Beth Benjamin. "We have our community, who are very supportive. We have our teachers, who are thinking outside the box and are willing to take risks, and we have the Network." Benjamin cites a culture of improvement — failing, modifying, and trying again–as the way in which the school perfects learning techniques and processes for success. "We rely heavily on the NTN systems and protocols," she shared. "You learn things you can tweak, and do things differently to be successful. It's like a playbook." 
Since the implementation in 2015, OIA leaders regularly attend NTN professional development trainings and workshops to continually improve their classroom instructional practices and receive coaching services and ongoing support.
The community partnerships program at OIA has created opportunities for students and community members to connect over shared projects — so much so, that OIA was recognized in early 2022 by the Greater Owensboro Chamber of Commerce and named Education & Workforce Development Institution of the Year. "OIA creates a love for knowledge and intellectual curiosity, and creates learners that contribute back to the local economy," said Chamber President Candance Brake. "The community partnerships with OIA also help many people in these companies rediscover their passion. Working with young people is where you find relevance in your work for the next generation. They spark a passion that always ignited us, and help businesses reconnect with that."
Brake also states that the students benefit from the networking aspect inherent in community partnerships. "Students will develop pathways to careers locally, and get people to become their champions — people that will help them access college, internships and eventually, a career, if they build and maintain those connections."
At OIA, those partnerships are an essential piece to students' college and career readiness skills, valued so highly that school leadership lobbied the district to provide a part-time staff position to manage and grow community partnerships.  
"I was handling the curriculum and the duties that come with being principal, but I knew this piece was so important. We needed dedicated resources." The school's community partnerships liaison splits time between teaching special education and managing community relationships for OIA; many, who Benjamin cites, return each year to collaborate on projects. "We were fortunate to have a community that bought in from the very beginning, and now, they have someone they can contact, and say, 'we want to get on board'."
OIA's successful community partnerships program includes the local headquarters of businesses like Southern Star Pipeline (who provide volunteer judges and help with the school's robotics tournaments), Puzzle Pieces, a nonprofit dedicated to helping children and adults with disabilities (where students have donated 3D puzzles they've created for clients) and the Chamber of Commerce that connects students with business leaders in the area. 
The sustainable structure of OIA's project-based learning academy is a result of years of hard work, dedicated leaders and community partners, and a commitment to working through a process that provides the best outcomes for its students. "You can't just copy [a model] and think it's going to work," said Benjamin. "You have to work through the process. And we wouldn't be where we are today without our community, and those relationships, along with our curriculum and the rigor that's part of that. New Tech Network is definitely the one to credit for that."
_______
Contributors to this profile include Candance Castlen Brake, President and CEO of the Greater Owensboro Chamber of Commerce, and Beth Benjamin, Director, Owensboro Innovation Academy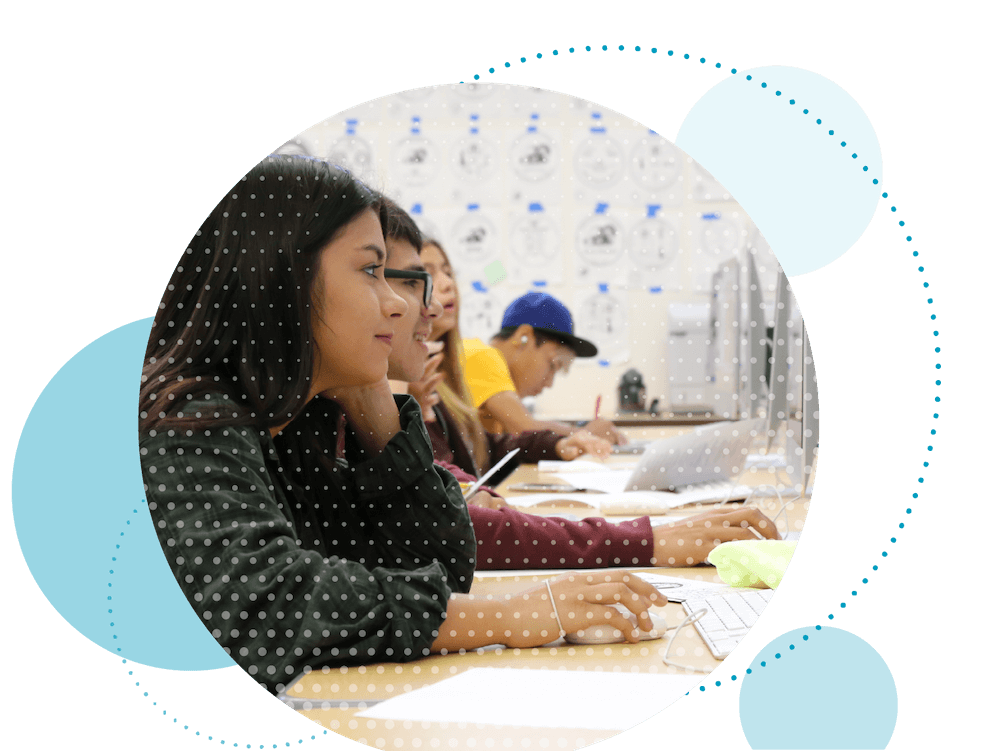 Sign Up for the NTN Newsletter