Going Virtual with Adult Professional Learning
The COVID-19 pandemic continues to upend the K-12 education system in a way that challenges every educator and student. Empowered by our organization's mission to partner with districts and communities to transform schools into equitable and innovative learning environments and grounded in more than 20 years of experience delivering highly effective professional development, we felt well-positioned to pivot swiftly from our hallmark in-person adult learning to rely exclusively on virtual learning. We quickly realized that we needed to shift the delivery method while also attending to the emotional well-being of the thousands of educators we serve across our network of more than 200 schools.
We began by asking ourselves, "How can we also acknowledge and address our network members' social, emotional, and academic needs?" 
In response, we re-evaluated New Tech Network's coaching support, professional development services, and digital resources, with an urgency to create virtual adult learning experiences that were consistent in quality, aligned to learning objectives, and implemented and experienced as intended. In many ways we were well positioned for urgent changes as virtual coaching and workshops have long been a fundamental part of our school support portfolio.
Assessing impact and effectiveness is a core value for NTN as this drives our improvement efforts. We were curious and compelled to measure pivotal changes to better understand the ways virtual learning would endure going forward. Through rapid cycles of innovation and improvement, we learned about limitations, strengths, and areas of newly discovered flexibility for both facilitators of learning and the learners themselves. By keeping our focus on both humanity and pedagogy we affirmed that NTN, and the NTN school model, is much more than great project-based learning. Today we believe even more strongly in the capacity to create equitable learning and improved outcomes for all students.
We offer our reflections on virtual professional learning, elaborate on the ways we adapted our services, and suggest implications for more robust ways to create and sustain equitable and innovative learning environments as we "return to normal"  in schools across the country.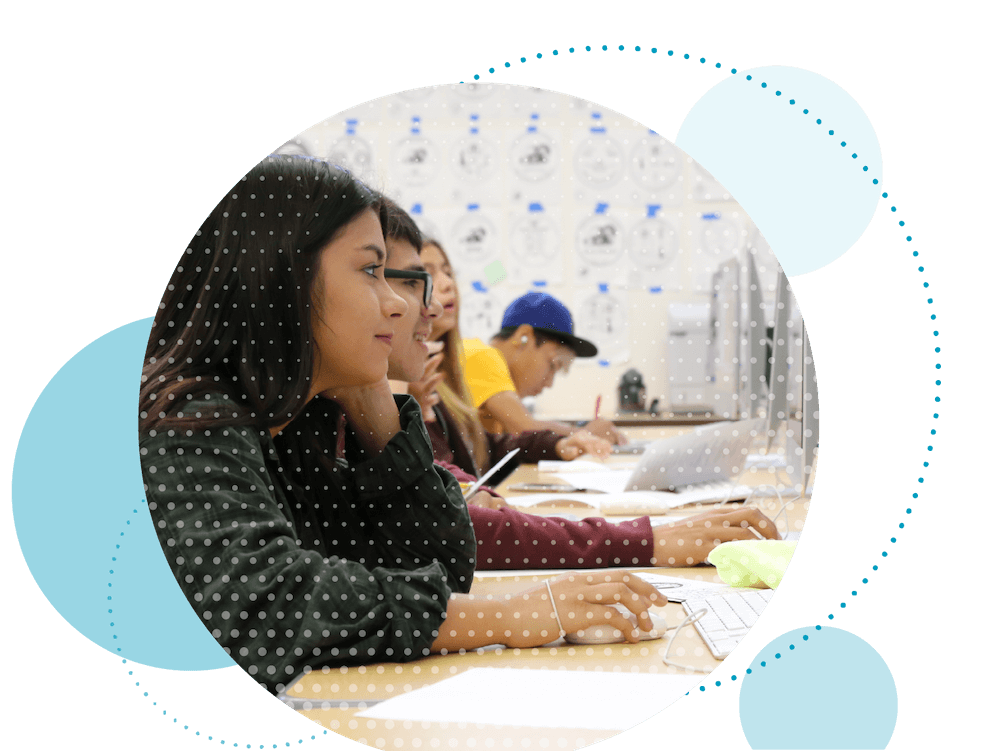 Sign Up for the NTN Newsletter