PBL Experience and Student Centered Practices Showcase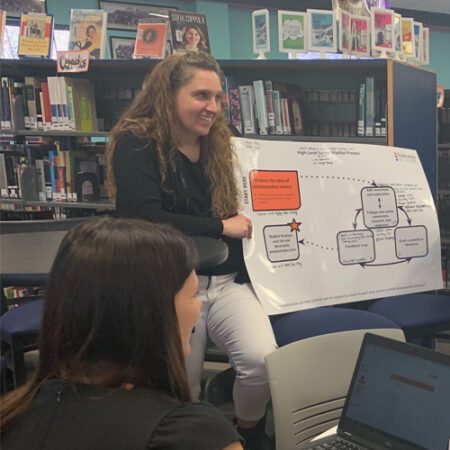 Thursday, November 30th, 2023 • 9:00a – 2:00p
Parkside Elementary School, Leander Independent School District
New Tech Network (NTN) and Leander ISD invite you and your team to join us for a complimentary Project-based Learning (PBL) Experience and Student Centered Practices Showcase on Thursday, November 30th.
See how Leander ISD's vision of cultivating each student individually to produce the most sought-after creators of our future world is fostered through an emphasis on PBL and best practices to build educator readiness for PBL. 
At our PBL Experience and Student Centered Practices Showcase, attendees will experience classrooms that are using project-based learning and/or a best practice known as a bookend lesson. Through bookend lessons, classrooms can apply instructional strategies with student goal setting to ensure students are practicing aspects of a graduate profile. Bookend lessons utilize student-centered teaching practices to allow for student mastery of skills.
While the project experience will focus on a project using elementary standards and curriculum, the event is designed for K-12 educators. This event is ideally designed for a district or campus level administrator and a team of thought partners.  
You will also participate in an exclusive informational session on Leander ISD's deeper learning journey hosted by:
Lauren Meeks, Principal of Parkside Elementary, Leander ISD
Chrysta Carlin, Assistant Superintendent of Pathways and Innovations, Leander ISD
Steffany Batik, Director of District and School Success, New Tech Network
There is no cost to register and a complimentary lunch is included as well as direct access to leaders, teachers, students, and New Tech Network staff.
Please reserve spots for you and your team members soon.  Only the first 30 RSVP's will be accepted. Limit 4 registrations per team.