Reynoldsburg City Schools
Impetus for Change
Just 15 miles east of Columbus, Ohio, sits Reynoldsburg City Schools (RCS). This 7,500-student district, served through five High School Academies, four middle schools, and six elementary schools, had a vision of "deeper learning, in every classroom, every day" but the district was struggling to fulfill the vision. Reynoldsburg City Schools (RCS) Superintendent Dr. Melvin J. Brown observed that "Prior to (our partnership with New Tech Network) we were just doing the things we've always done, while at the same time, our local industry was evolving and changing— and we were not changing with it. We recognized we had to do better to prepare kids for the reality they were going to walk into after high school and beyond." RCS district leaders created a five-year strategic plan that focused on expanding the district's investment in project-based learning and deeper learning to reach all schools and students in the district.
Engaging with NTN Services 
To build this expansion, RCS school leaders worked with New Tech Network to engage in a collection of services customized to fit the district's deeper learning goals. These included attendance at NTN's School Design Academy, participation in New Tech Instructional Practices, New Tech Leadership Practices and different induction and implementation experiences, including Leadership Institute, Residency, New School Training and ongoing coaching.
"For me, deeper learning happens when you really stretch the students' mind through inquiry and the projects that they're doing," said John Downing, humanities teacher at The 9X Impact Academy, RCS's first New Tech Network school. "I don't see how that could be a downside to any school district when you're trying to push your students forward, and the results speak for themselves."
Where the Work is Now
To further support and sustain the implementation of deeper learning practices throughout the district, RCS created the Center for Deeper Learning (CDL). Born from the separated offices of Innovation, Instructional Coaches, and Educational Technology, the CDL unified all supports under a central focus on deeper learning, innovative practices, and instructional supports.
Instructional leaders who are part of the Center for Deeper Learning also receive coaching from NTN through the NTN Coach Development Community (CDC). RCS Instructional coaches have shared that while the on-the-ground support has helped them build relationships with colleagues, the training in coaching style from NTN has allowed them to elevate team building within the district coaching team and build strategies for best practices in the classroom. "Giving tangible, go-to instructional strategies helps teachers reflect on what the kids engage with and allows them to adjust from there," said Latasha Turner, principal at Summit Road Elementary. "Seeing, and then implementing, these practices and being able to reflect on the differences has been very beneficial for our teachers."
Hopes for the Future
RCS leaders continue to partner with New Tech Network to expand deeper learning opportunities throughout the district, and are considering additional whole-school implementations. These implementations will fully embrace the New Tech model, with integrated courses and a focus on assessment practices geared towards learning outcomes. RCS currently has four full NTN implementation schools in the district. Jocelyn Cosgrave, RCS's Chief Academic Officer shared, "We wanted to make sure that we were actually talking the talk and walking the walk, and we couldn't do that without the support of a comprehensive network like New Tech Network."
Photo Courtesy of Reynoldsburg City Schools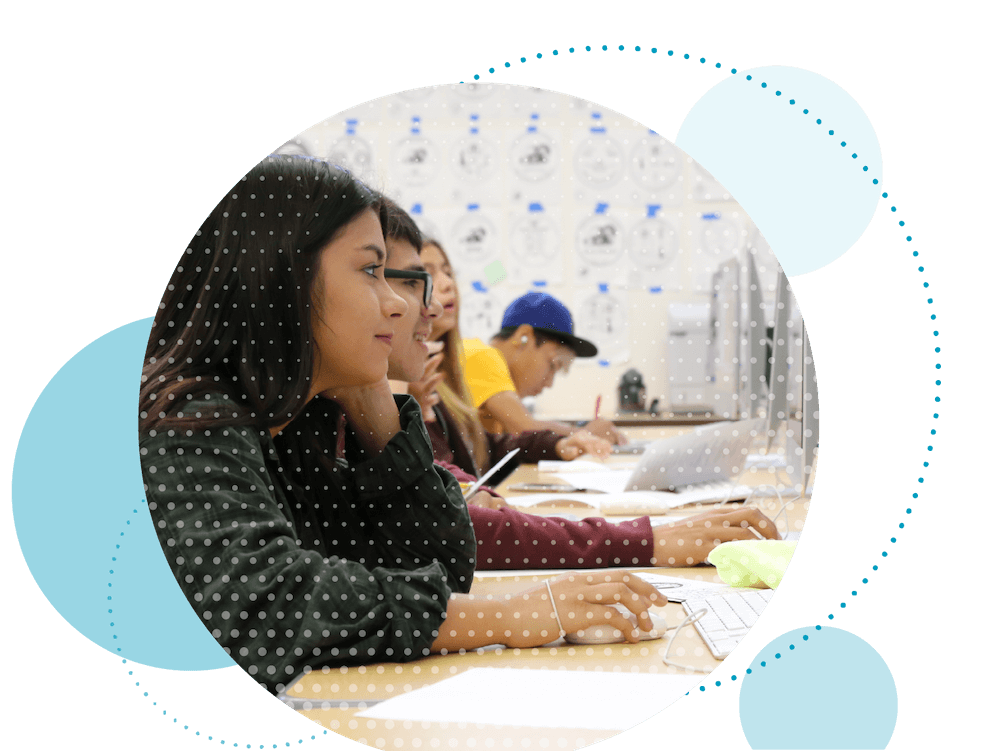 Sign Up for the NTN Newsletter